Beats
MADSIK – Logan & Edsik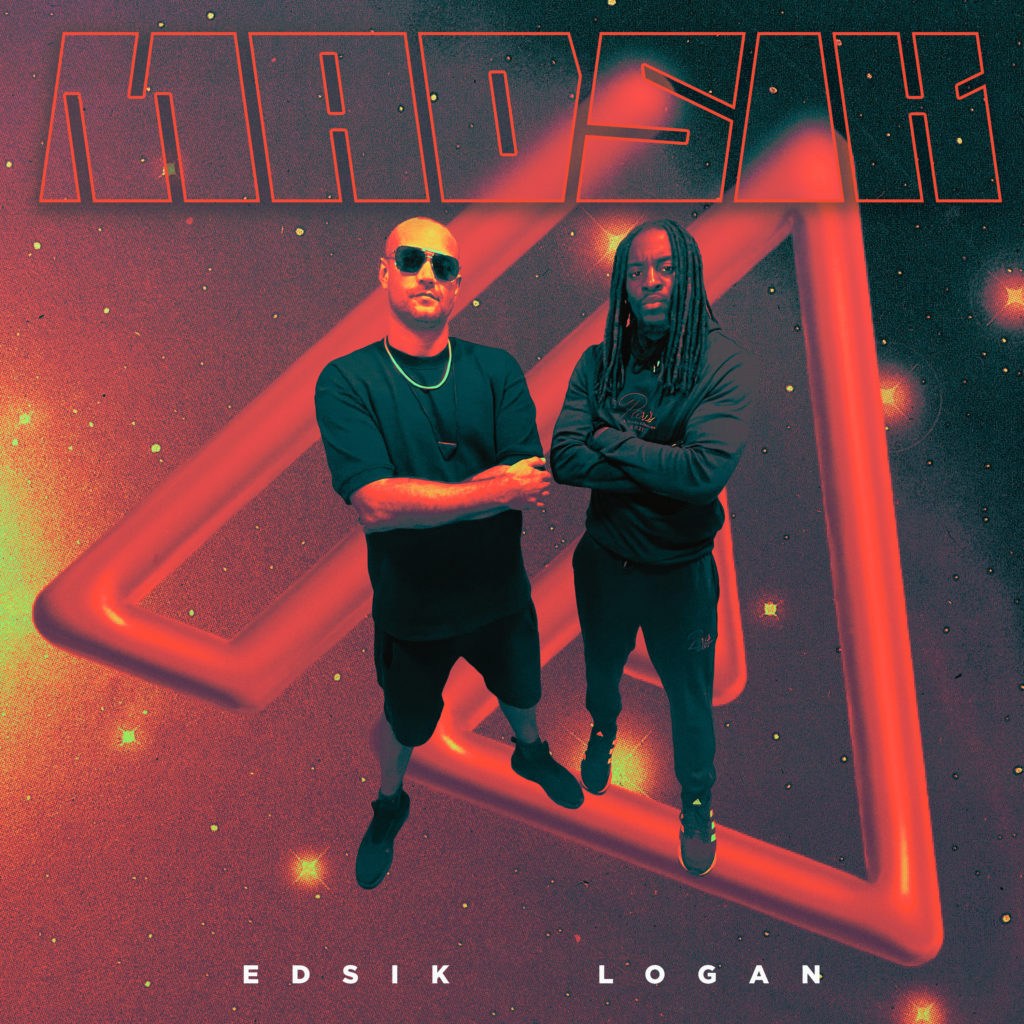 Madsik is the latest collaboration from French producer Edsik who enlisted hotly tipped London grime talent Logan. The skippy garage-inspired production is both frantic, fun and bass-heavy while offering nods to various moments in UK bass music's rich and celebrated legacy.
Logan vocally warms the engine for the mid-tempo intro, before accelerating like a speed camera-dodging sports car as he flexes Yard-infused vocal acrobatics, syncing up with the higher-tempo drop to get heads nodding and hips shaking.
Rhythmically, the infectious beats from Edsik create a foundation for Logan to shower down and dominate the bass-heavy, feel good sounds.
Speaking ahead of the release of Madsik, Lille based producer Edsik said « the collaboration has been a long time in the making, and I'm can't wait to get out to the world. I sensed Logan's powerful vocal style would do justice to the beat, and I'm really hyped to see how it's turned out!"
Logan's been seen and heard at countless club nights and radio sets covering grime, UK funky and dubstep throughout Europe and UK. Referenced by Complex magazine as one of the "MCs taking grime into the future", he's worked with Idris Elba, The Bug and Newham Generals. Aside from that he's a successful athlete and coach.
Founder of Alouette Street Records in Northern France, DJ and producer Edsik has been exploring bass music circles for over 10 years, both on stage and on his own records. He's been seen alongside UK Bass music royalty like Skream, Benga, DJ Zinc and grime foundation acts from Ruff Sqwad, Flow Dan, Killa P and Riko Dan among many others…


Rencontre entre un mc chevronné de Londres, Logan et un producteur français définitivement « Bass Music », Edsik. En un weekend, Ils ont enregistrés et clipés : MADSIK un morceau parfait pour les soirées mouvementées. Un univers dancefloor, des sonorités électro de clubs anglais, un rappeur énergique aux couleurs des caraïbes, un combo qui détonne.

Logan: Artiste anglais d'origine Jamaïcaine, Mc Logan est reconnu dans le milieu Grime, Uk Funky et Dubstep londonien depuis 2017.
Il à joué dans les toutes les soirées et radios underground de la capitale, il à notamment collaboré avec Idris Elba, The Bug, BBC 1xtra, Newham Generals pour ne citer qu'eux.
Athlète de haut niveau et aussi coach, il navigue entre scène, studio, radio et production vidéos.
Edsik: Du Trap au Grime, du Dubstep au Uk Bass, Edsik explore les milieux  » Bass Music  » depuis plus de 10 ans, autant sur scène qu'en collaborant sur des compositions. Nous l'avons notamment vu aux cotés de Magnetic Man, Dj Zinc, Emalkay, Ruff Sqwad, Durrty goodz, Benny Page, Inja, Flow Dan – Killa P & Riko Dan (Roll Deep), Shadow Huntaz & Smugglaz, Krak In Dub et bien d'autres…
Booking : use Facebook or Instagram chat please !